HANYA SWEATER SAJA
Model height is 172cm, with a 62cm waist, 87cm hips and 78cm bust — she wears size S.
— comes in 3 Neutral colours; Black, Army Green & Stone.
MATERIAL
95% Cotton
5% Spandex
– Soft & Comfortable
– Perfect match with Sports Bra
– Stylish
– Breathable
– Quick Drying
– Elastic Fit
– Fits for Medium to High Exercise
– Fits for Daily Wear
– for Any Style: pair with your Leggings, Shorts or Skirt.
Model menggunakan size S – tinggi badan 172cm, lingkar dada 78cm & lingkar pinggang 62cm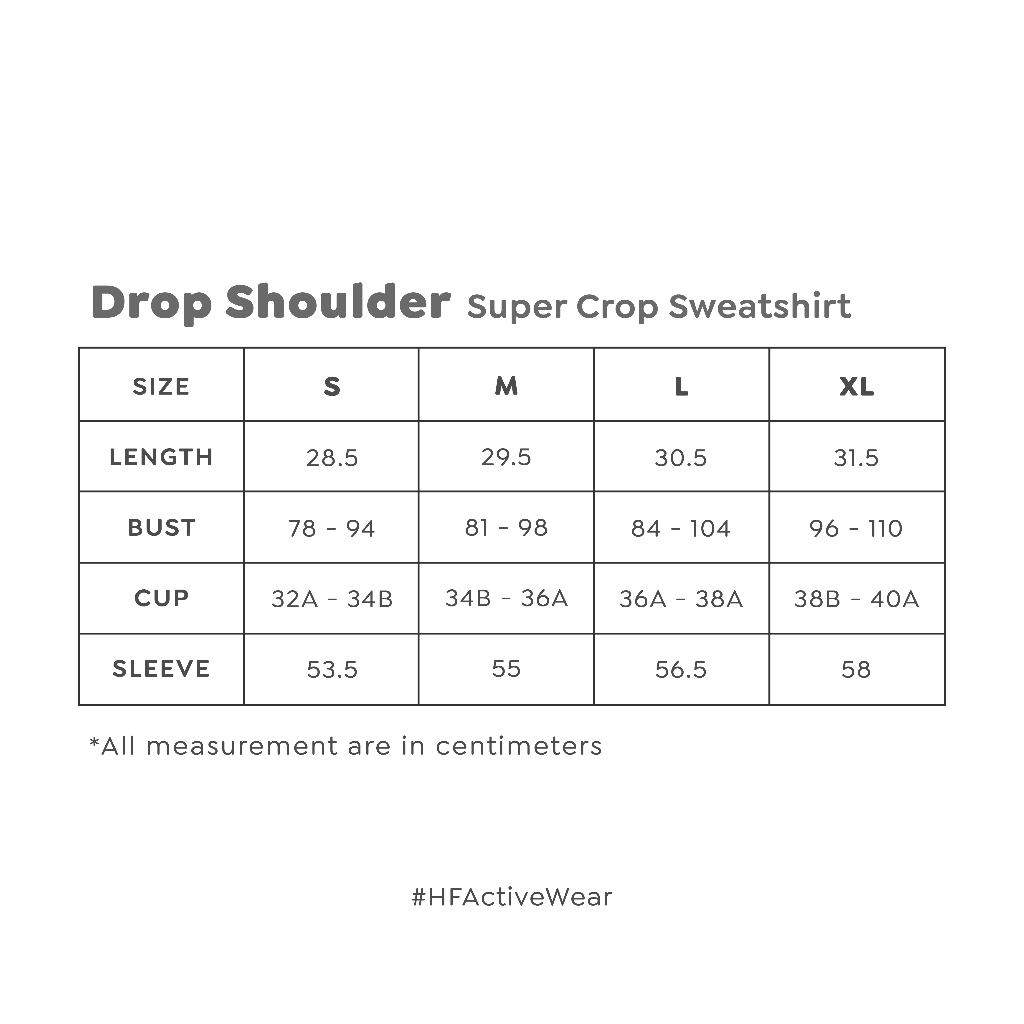 Elastic Fit Technology & Sweat Absorbent Technology
Happyfit Active Wear terbuat dari bahan yang memiliki elastisitas yang sangat baik, sehingga dapat menyesuaikan dengan bentuk tubuh dan dapat memberikan kebebasan bergerak kepada pemakainya. Happyfit Active Wear juga menggunakan bahan dengan teknologi penyerapan keringat yang baik, sehingga tubuh tetap kering, sejuk, dan nyaman walau berkeringat.
Instruksi Perawatan:
1. Cuci dengan air dingin dan gunakan detergen yang netral
2. Setelah mencuci, putar secara ringan dan keringkan di tempat yang dingin
3. Jangan gunakan pemutih atau seterika
4. Cuci menggunakan tangan agar menghindari kerusakan pada elastisitas
5. Cuci baju berwarna terang secara terpisah