HAPPYFIT UV Protection Crop Jacket Cloudy Comfort Free Size
Meterial : 88% nylon +12% spandex
Selling point: UPF50+  it can effectively prevent ultraviolet rays.
1. Efficient heat insulation
2. Cold to the skin
3. Breathable and wicking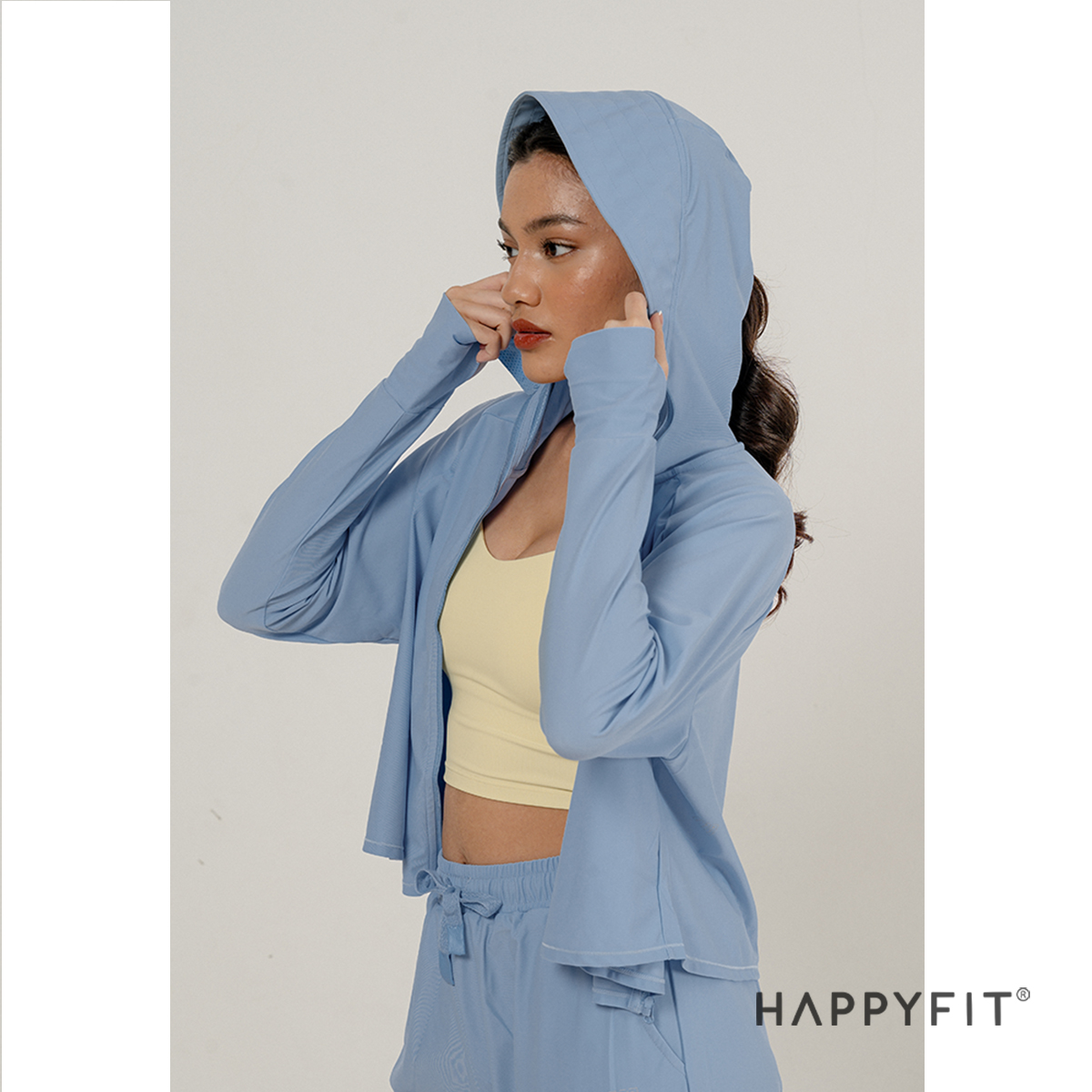 Fabric cool technology, sweat-absorbent and breathableIntegrated head and neck sunscreen, widened brim, multi-angle sunscreen. The wind-resistant structure is not easy to fold when riding, and at the same time it is light. The microporous mask ensures breathable breathing.
The perforated fabric is breathable and not easy to suffocate, and the one-size version is strong inclusiveness. Owning one piece is equal to owning 5 pieces = sun protection cap, sun protection mask, sun protection shawl.